New Release
While the world watched, celebrities gathered together to strut their stuff down the red carpet at the Billboard Music Awards.  Among those to stand out were Ashley Tisdale, the sweet, girl-next-door, "High School Musical", Disney groomed star.  While the highly famed actress wore an ill-fitting, black, box-pleated romper, it wasn't the outfit that stole the show. Already having experience with the plastic surgery rumor mill that surrounded her 2007 nose job, Tisdale must have mentally prepared herself beforehand for her "new release".  Not a song, not a movie, but her face.  As a whole.
What Happened To Yo Face?
Speculations immediately began to fly as photographers and fellow Hollywood elitists took notice of the radical change.  Ashley's dramatic look has been linked to a variety of surgical procedures including botox, collagen lip fillers, cheek implants, and possibly continued nose work.  While the actress has been heavily photographed, her face has not shown this much transformation since she confirmed her "septoplasty" in 2007.  This would not be the first time that a childhood star has sought to reclaim his/her identity through altering their image.
Before and After Pictures
Makeup, lighting, airbrushing, and weight fluctuations can all greatly alter a picture.  However, in Ashley Tisdale's plastic surgery before and after pictures, the evidence is everywhere.  For years, Ashley has stood by her word that the only work she has had done is a septoplasty.  Fans could not disagree more, and the massive difference in look that resulted from the illeged minor septoplasty was never elaborated on, leaving them to wonder if she was downplaying the truth.  No more need to wonder after the 2017 Billboard Music Awards, however.  Her nose look slightly enlarged towards the tip instead of being so angular and thin, while her lips are intriguingly plump and give off a resting look similar to that of a water fowl.  Combine both of these with a frozen facial expression and newly uncovered cheekbones, and a rumor mill recipe is born.
Friends Forever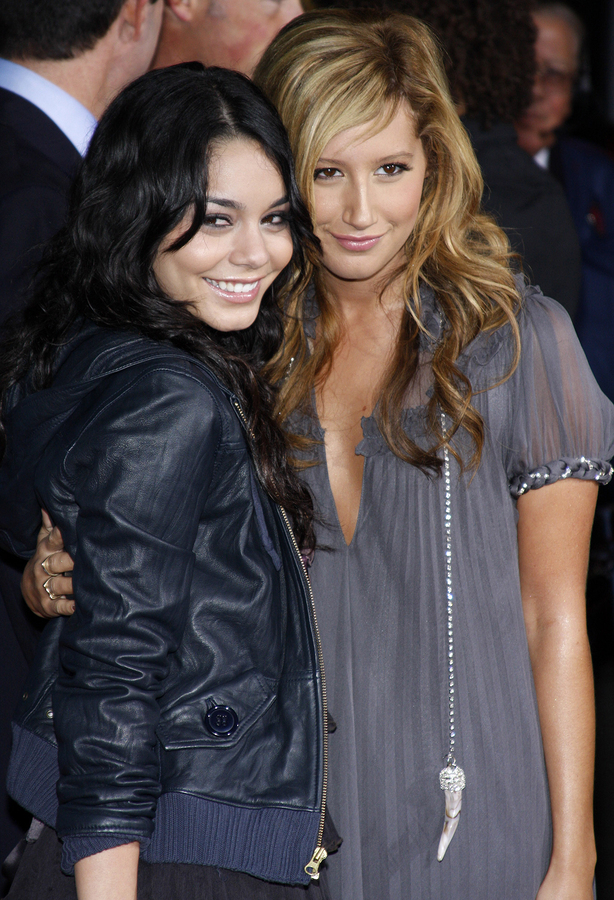 Vanessa Hudgens and Ashley Tisdale have maintained a solid friendship since their High School Musical days.  Ashley wouldn't have missed supporting her ride-or-die, Vanessa, in her esteemed role as co-host with Ludacris at the Music Awards on Sunday night.  They have been outspoken and public about the value they have for each other and the experiences they've shared.  Vanessa has yet to comment regarding the new look Ashley Tisdale is sporting.  In true Hollywood style, she may very well be a social alibi for her mutually famed friend and deny that she even notices her looking any different.  At the top of the entertainment industry, both of them well skilled in how to play the game of appearances.